Insta Cosmo Wrap
Regular price Rs. 999.00 Rs. 399.00 60% OFF
NOW PAY ONLINE & GET 10% OFF USE CODE "

PAY10

"
INSTA COSMO WRAP
Still not ready to go out? Get yourself insta cosmo wrap with ALL your cosmetics and you can be ready on the go. Cosmo wrap gives you Instant visibility and accessibility to all your products which makes it simple to pick what you need. No more digging around or dumping on the counter to find your favorite lipstick, this wrap lays down all your belongings and eases accessibility. Its small and compacts all your products together for fast portability. it can easily be stored anywhere as it takes minimal space. These cosmo wraps come in many designs and the raised lips ensure none of your expensive items rolls off and breaks. Don't miss your chance to get one of these as it can be used even for storing your kids' toys or even you can take it when you're traveling. If any spills or mess, just throw it in the washing machine. It is simple and easy to use just pull the sling and you're ready to go with your own Insta cosmo wrap.
10 amazing reason why you would want this
Instant visibility:- unlike your old bag, where you have to dig or dump on the counter to find your things, Cosmo wrap allows easy access and lets you see all products at once. 

Compacts all items:- Cosmo wraps up into a small bag keeping all items together. Cosmo wrap can fit almost anything(BIG or small). Deodorant, spray, brushes of all sizes can be easily wrapped up in the amazing bag.
Conveniently fits anywhere:- As the wrap compacts all your products it can fit almost anywhere without any worries. 
Easy to wrap:-

 

Cosmo wraps up very easily just with the pull of slings, so makes life simple and fast. if you're in a hurry just pull the string and you're ready to go with your make up set.
Contains loops:-

 Your brush is not in place? not to worry as this wrap contains a loop where you can tuck your brush.
No more dropping expensive products:-

 

Raised lip keeps makeup and brushes from rolling off the counter. so no more damages to your Favourite essentials. it will all stay in place with Insta cosmo wrap.
Secret Pocket:-

Co

smo wrap also contains a secret pocket where you can store your jewelry.
Machine Washable:-

stressing about the mess or spill you made? not to worry as it can be machine washed.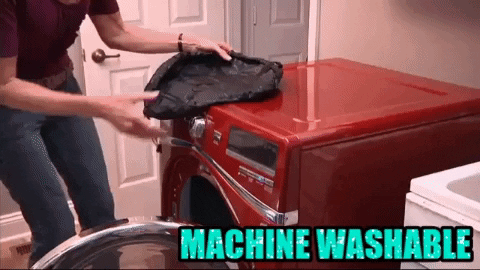 Fits anything:-

 You will be amazed to see what all things can be fed inside this wrap. it can fit many sizes and anything.
Multipurpose:-

This bag can also fit in toys, chargers or any important things you want to carry while traveling. 
people are currently looking at this product
Estimated delivery time 1-3 days